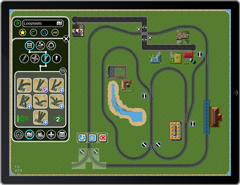 Build Anything
Your palette includes track pieces of all flavors, houses, buildings, grass, water, beaches, trees, even baseball fields! With the Expansion Pack and other add-ons, you get all kinds of new track, new houses, roads (with cars!), factories, bridges, and mountains. Variations are endless--the sky is the limit!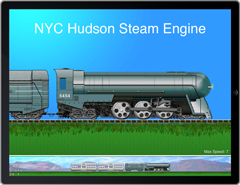 Detailed Interactive Cars
With more than a hundred cars available in the basic and expansion sets, you can spend hours just putting a train together. Highly detailed images come with interactive elements to engage kids of all ages. Blow your horn or open a boxcar to see what's inside!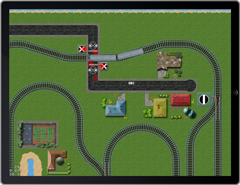 Your Trains. Your Track.
Put your own trains on your own track and you've got the entire world of (digital!) model trains at your fingertips. Mix and match all of your creative efforts. Have fun with trolleys running in the mountains or bullet trains zipping through a busy city.